New Releases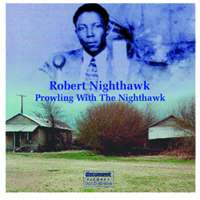 Robert Nighthawk Prowling With The Nighthawk DOCD-32-20-6 Robert Nighthawk was one of the blues premier slide guitarists playing with a subtle elegance and a fluid, crystal clear style that was instantly recognizable.

Nighthawk influenced a generation of artists including Muddy Waters, B.B. King, Earl Hooker and Elmore James. Nighthawk was born Robert Lee McCollum in Helena, Arkansas on November 30th, 1909 and raised in a farming community. Nighthawk came from a musical family as he relates in a 1964 interview: "Well all my people played music. Mother and Dad and sister and brother and all. My brother played guitar. My brother helped me in all kinds of ways. (My family)...mostly played dances, parties, picnics and all that."

In many ways Nighthawk went onto become the archetype of the classic bluesman, spending his entire adult life rambling all over the South with frequent trips to the North playing a never ending string of one-nighters punctuated by sporadic recording dates. Nighthawks recording dates brought him only limited success but he remained popular in the South his entire life. It seems that every blues musician of consequence who emerged from the Delta from the 30`s through to the 60`s recalls running across Nighthawk.

For all his visibility Nighthawk remains a shadowy figure; for one he never stayed in Chicago long enough to establish himself, he was interviewed only briefly and unlike many artists didn`t appreciably benefit from the blues boom of the 1960`s.

Above all it was his ceaseless wandering that likely stopped him from achieving greater fame: "Well, that`s about all I been doin` all my life. I was down in Florida about 3 years and back up in Louisiana, Mississippi and Alabama, Georgia, Texas, Arkansas, Kentucky, Indiana, Missouri and Iowa, New York and some other places."

As well as playing guitar (taught by Houston Stackhouse in 1931), he played in the orchestra of the Dan Hildrege Show, ran with singer Laura Dukes and even fronted a jug band in Memphis. He also met and played with musicians such as Sleepy John Estes, Yank Rachell, Sonny Boy Williamson, Big Joe Williams, Hammie Nixon, Big Bill Broonzy, Memphis Slim and John Lee Hooker. Nighthawk continued to play and record into the 1960`s.

His final recording session was fittingly with Stackhouse, performing the songs of Tommy Johnson one final time. Nighthawk died less than 2 months after these recordings on Nov. 5th, 1967. The tracks on this Document cd range from 1937 to 1952 and Nighthawk is accompanied by such blues luminaries as Sonny Boy Williamson, Joe Williams and Roosevelt Sykes.

This complilation of recordings by Robert Nighthawk is not available anywhere else and shows us that he was one of the premier blues slide guitarists. This release comes with informative booklet notes written by Jeff Harris and full discographical details. Click here for further information

Johnny Shines Live in Europe 1975
DOCD-32-20-7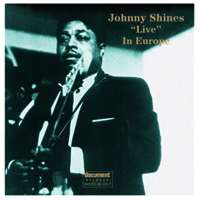 The snow is falling, the temperature is only just above zero, and a native of the American Deep South is a long, long way from home. Johnny Shines was, in the 1970`s, resident in Holt, Alabama, not far from the city of Tuscaloosa, but often away on tour in the United States and overseas. He was now experiencing the "fairyland" of an Austrian Winter (February 1975), the farthest point east of a European tour, with a series of great performances at the `Jazzland` club in Vienna.

The recordings on this Document CD are from 3 nights that Johnny played at Jazzland. The songs exemplify Johnny`s vocal range and lyric invention as he touches on the sad themes of loneliness, illness, aging and mortality. Like Big Boy Crudup, in standard tuning Johnny was a functional guitarist good but not flashy, but when using a slide he overwhelmed the listener with his playing.

Bob Groom in the cd sleeve notes says of Johnny: "The sheer power, dynamic range and emotional intensity of Johnny`s music must put him in the top rank of blues vocalists. I once dubbed him the male equivalent of Memphis Minnie and he was flattered, certainly not offended, by the comparison." In addition to performances of some of Johnny Shine`s classic commercial recordings and covers of well known Robert Johnson recordings this album boasts hitherto unrecorded numbers by Shines himself.

This recording extends our appreciation of his talents as a performer and recording artist, putting him amongst the very greatest blues artists of all time.

This is the first time that these recordings have been released and come with extensive booklet notes written by Bob Groom and full discographical details. Click here for further information

Also available on the Document back catalogue is the CD Chicago Blues 1939-1951, which also features Johnny Shines. Click here for further information

Could this really be Document?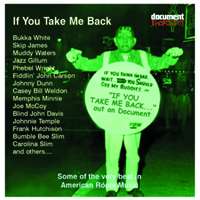 Following hot on the heels of the great success of Shortcuts Volume 1, Document are proud to present the double whammy release of Shortcuts Volume 2 and Shortcuts Volume 3.


These CD`s represent some of the very best in American Roots music and together they provide one of the finest show case samplers available on the market.

There is so much good music in the Document Catalogue and these samplers are an excellent way of taking a shortcut into the biggest catalogue of vintage blues, jazz, gospel, boogie-woogie and country music in the world.

Maybe you already know something about Document, maybe (to use a musicbiz term) you are just "scratching the surface". Either way, here is a clip, a snippet, an appetizer made up from great tracks found within the catalogue. The songs and music will bring you the full spectrum of human emotion; from humour, often with tongue firmly placed in cheek, to sadness, sometimes reaching a spiritual, emotional level.

The music found on Document is about so many different things; things that we will recognise, regardless of our nationality, religion, colour, politics, education, class or wealth and that is because it is unashamedly about real life as you and I have known it, either for a moment or a lifetime. "You can hear a certain type of record playin'. You can be feelin' very normal, nothin' on your mind, period. But it's somethin' on that record hits you. It's somethin' that you have happened in your life…" John Lee Hooker.

Shortcuts volume 2 "If You Take Me Back" DOSCD-9002 Features artists such as the bluesmen Muddy Waters, Bukka White, Skip James; to the old time countrystars Frank Hutchison and Fiddlin` John Carson amongst others.
Click here for further information

Shortcuts volume 3 "My Babe" DOSCD-9003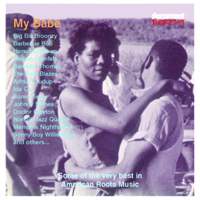 Includes artists such as Ida Cox, Sonny Boy Williamson, Arthur Crudup and Harlem Hamfats as well as a whole host of other artists from the Document back catalogue.


Click here for further information Those who are new to the label will find them as a great introduction to the music, the artists and Document.

Each CD booklet will provide an introduction to Document, full track details and original discographical details and references to Document CDs that each track is taken from.