4 Great New Releases from Document

Robert Nighthawk Prowling With The Nighthawk DOCD-32-20-6 Robert Nighthawk was one of the blues premier slide guitarists playing with a subtle elegance and a fluid, crystal clear style that was instantly recognizable. Nighthawk influenced a generation of artists including Muddy Waters, B.B. King, Earl Hooker and Elmore James.

This complilation of recordings by Robert Nighthawk is not available anywhere else and shows us that he was one of the premier blues slide guitarists. This release comes with informative booklet notes written by Jeff Harris and full discographical details.
Click here for further information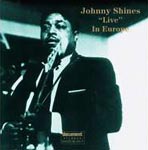 Johnny Shines Live in Europe 1975 DOCD-32-20-7
The recordings on this Document CD are from 3 nights that Johnny played at Jazzland. The songs exemplify Johnny`s vocal range and lyric invention as he touches on the sad themes of loneliness, illness, aging and mortality. Like Big Boy Crudup, in standard tuning Johnny was a functional guitarist good but not flashy, but when using a slide he overwhelmed the listener with his playing.

This is the first time that these recordings have been released and come with extensive booklet notes written by Bob Groom and full discographical details.
Click here for further information

Also available on the Document back catalogue is the CD Chicago Blues 1939-1951, which also features Johnny Shines.
Click here for further information

Could this really be Document?
Following hot on the heals of the great sucess of Shortcuts Volume 1, Document are proud to present the double whammy release of Shortcuts Volume 2 and Shortcuts Volume 3.

These CD`s represent some of the very best in American Roots music and together they provide one of the finest show case samplers available on the
market.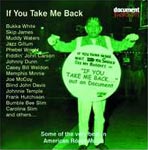 Shortcuts volume 2 "If You Take Me Back" Only £5.99 DOSCD-9002 Features artists such as the bluesmen Muddy Waters, Bukka White, Skip James; to the old time countrystars Frank Hutchison and Fiddlin` John Carson amongst others.
Click here for further information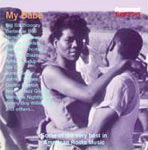 Shortcuts volume 3 "My Babe" Only £5.99 DOSCD-9003 Includes artists such as Ida Cox, Sonny Boy Williamson, Arthur Crudup and Harlem Hamfats as well as a whole host of other artists from the Document back catalogue.
Click here for further information



Those who are new to the label will find them as a great introduction to the music, the artists and Document.

Each CD booklet will provide an introduction to Document, full track details and original discographical details and references to Document CDs that each track is taken from.