Contact Jesse & Lula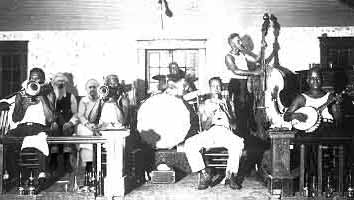 Due to their popularity (1 complimentary e-mail from a German lad) and a number one ranking out of 245,000 results in Google, Jesse & Lula have decided to join the Document Records team on a permanent basis.

They would like to hear suggestions, ideas, complaints (hopefully not to many of the latter) that visitors` to Document Records have. Please send any correspondence to the e-mail address below:
Jesse & Lula blues feedback

Jesse & Lula are pictured above with the Bunk Johnson Band during one of their rehearsals.