Jesse & Lula with Jesse Jnr. & Lula Jnr. on Fathers Day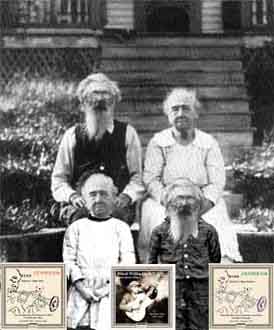 Jesse and Lula are pictured here on Fathers Day with their children. Jesse is pleased as punch because he is now the proud owner of 3 new 78rpm albums, the Blind Willie McTell 3-disc Box set (DOCD-5677) and Bunk Johnson Volumes 1 & 2 (DOCD-1001, DOCD-1010).

All three CDs have been digitally remastered, have new cover art and informative booklets. If your family are stuck trying to decide what to get for Fathers Day, Document Records could well have the solution.

Why not start dropping hints now to avoid disappointment.